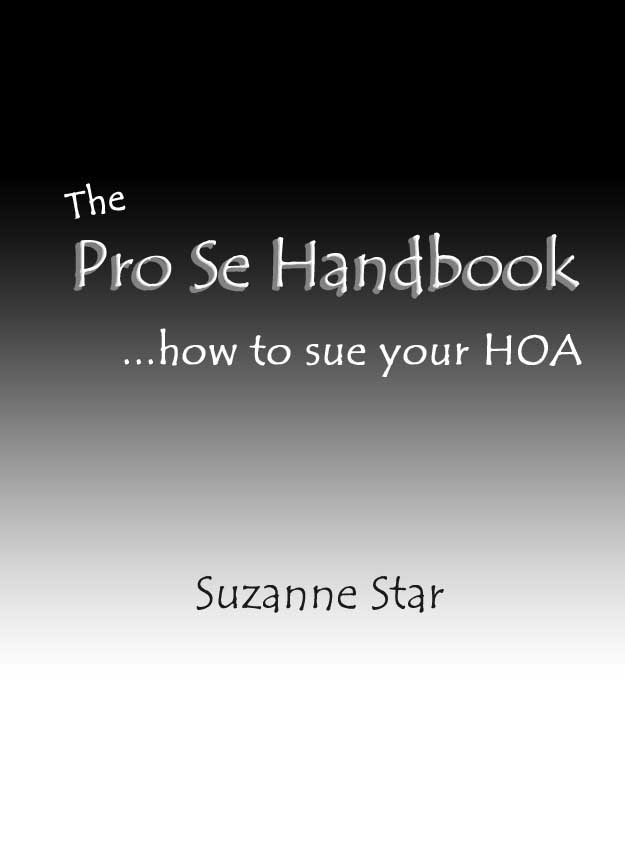 The Pro Se Handook . . . how to sue your HOA
Available on Amazon.
This handbook is based on the first court case to challenge the New Mexico Homeowner Association Act (HOA Act). It describes the failings of the HOA concept, exposes the deficiencies of the HOA Act and the time consuming and emotional challenge of litigating pro se in an incompetent judicial system. It offers advice about civil court litigation preparation and proceedings, document formatting, and where to find the rules and regulations for your court battle.

This basic self help guide is for those who decide not to sit on the sidelines, but want to fight for your rights because you'll miss them when they're gone.
There comes a time when one must take a position that is neither safe, nor politic, nor popular, but one must take it because it is right."
—Martin Luther King Jr.
New Mexico
HOA property owners
comments welcomed
NEWS BRIEFS
HOA Act Supreme Court challenge